Celebrating all Things Squash and Pumpkin
[PHOTOS] On Monday, October 28th, Zehnder's welcomed home cooks, aspiring amateur chefs and TV network "foodies" to a Fall celebration in honor of all things squash and pumpkin otherwise known as Zehnder's Squashtoberfest. The day long, three event cooking competition brought about delightfully creative pumpkin and squash dishes such as African Squash and Chickpea Stew, Beer, Bacon and Butternut Soup, Butternut Chocolate Cake and so much more. Chefs competed in four categories including Savory Main Dishes, the Great Soup Challenge, Sweet Surprises and Jams, Jellies and Preserves. First place in the Savory, Sweets and Soup categories took home $200, 40 lbs. of Pioneer Sugar and 4 tickets to the Zehnder's Christmas Dinner Show. Second place won $100, 20 lbs. of Pioneer Sugar and dinner for 4 at Zehnder's Restaurant. Third place received a $50 gift card, 10 lbs. of Pioneer Sugar and dinner for 2 at Zehnder's Restaurant. In the Jams, Jelly or Preserves categories, the first place winner took home a $100 gift certificate from Zehnder's, second place won a $50 gift certificate and third place received a $25 gift certificate from Zehnder's. All of the Jams/Jellies or Preserves winners took home Pioneer Sugar, a 60th Anniversary WSGW Cookbook and a Zehnder's Recipe Book.
In honor of Pati Mills LaLonde, well remembered regional foodwriter and promoter of all things culinary; we hosted the Pati LaLonde Culinary Stars Competition. We invited the three local high school culinary arts programs to compete in a baking competition in which the students prepared pies, pound breads and cakes featuring squash as a primary ingredient. Saginaw Career Center, Bay Arenac ISD and Tuscola Technology Center (Caro) arrived with their teams of students all dressed in crisp chef whites and chef toques. First place team, Saginaw Career Center walked away with $1,000 and trophy, Tuscola Tech Center took second – $500 and a trophy and Bay Arenac finished with $250 and a trophy. The prize money goes to the schools' culinary programs to be used for various projects each of the programs do throughout the year.
Zehnder's Squashtoberfest 2019 Winners:
Savory Category
1st Place: Donna Costello from Clifford, MI with Yummy Chicken Bake
2nd Place: Pamela Gilbeau from Dearborn, MI with Butternut Squash and Potato Gnocchi with Herb Cream Sauce
3rd Place: Colleen Gawrylowicz from Caro, MI with Fancied Up Fall Risotto with Brussels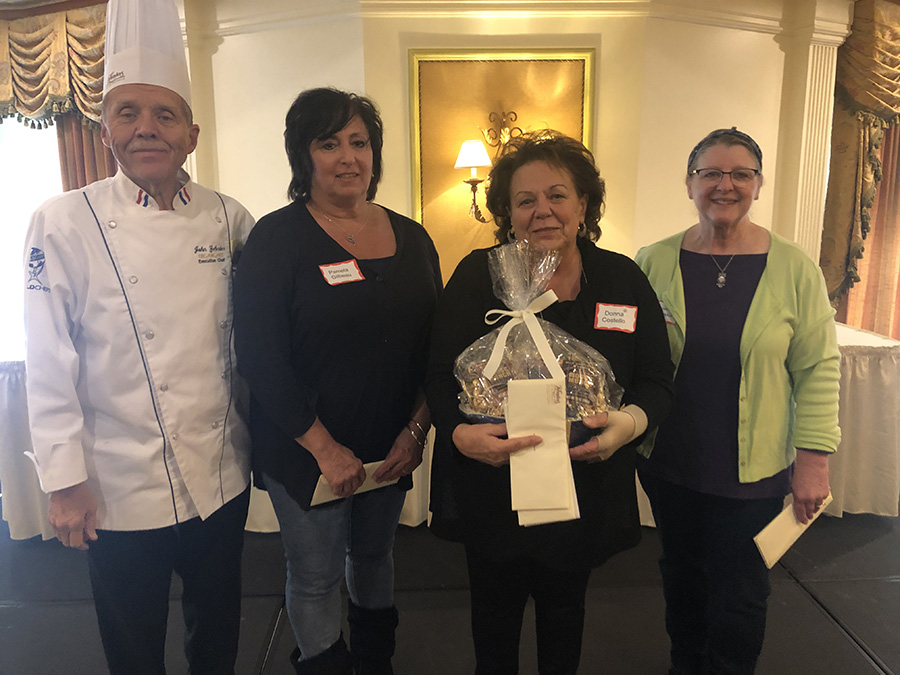 Sweets Category
1st Place: Donna Bardocz from Howell, MI with Pumpkin Love at First Bite!
2nd Place: Cheryl Williams from Bay City, MI with Crumbly Pumpkin Surprise Pie
3rd Place: Carol Socier from Bay City, MI with Caramel Apple Pumpkin Pie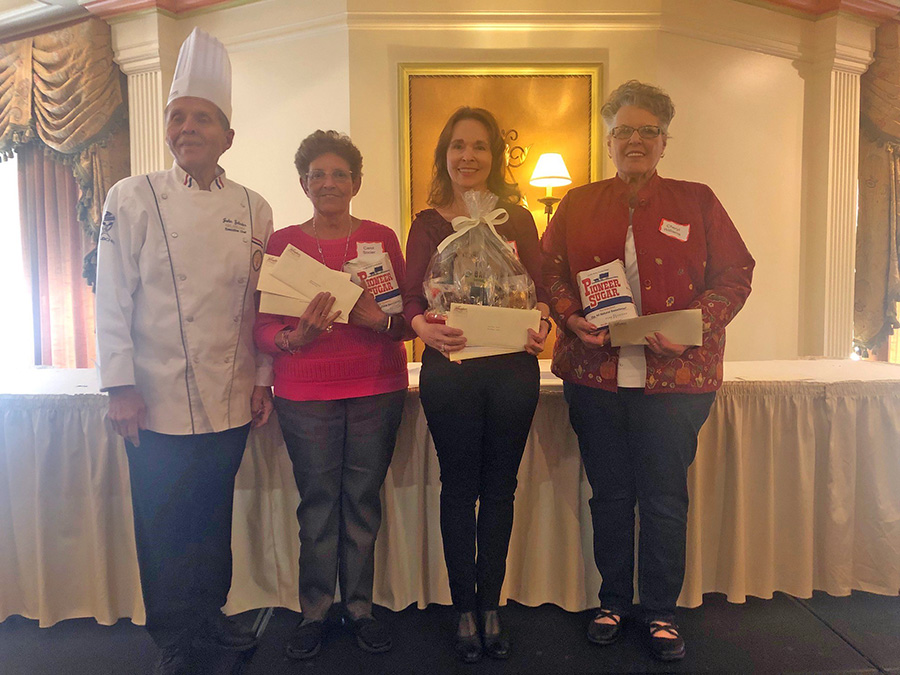 Soup Category
1st Place: Rhonda Marvin from Laingsburg, MI with Squash Mac & Cheese Soup
2nd Place: Betty Timmreck from Eau Claire, MI with Creamy Zucchini-Sausage Soup
3rd Place: Sally Sibthorpe from Shelby Township, MI with Beer, Bacon and Butternut Soup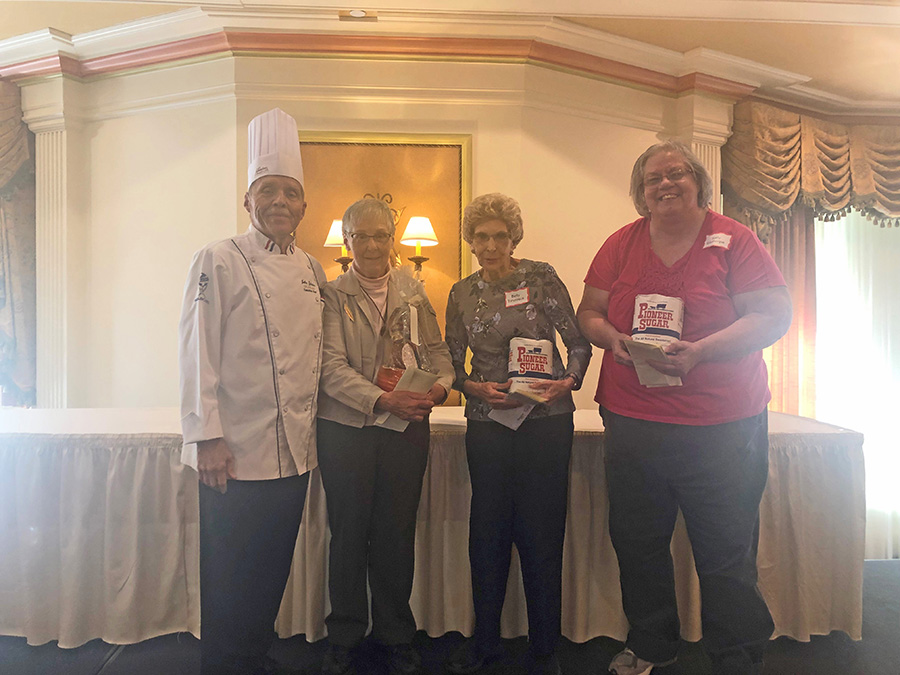 Jams, Jelly or Preserve Category
1st Place: Martie McCartin from Brighton, MI with Chunky Cherry Berry Jam with Amaretto
2nd Place: Cheryl Williams from Bay City, MI with Chocolate Cherry Jam
3rd Place: Melissa Kildow from Grand Blanc, MI with Italian Strawberry Ice Cream Jam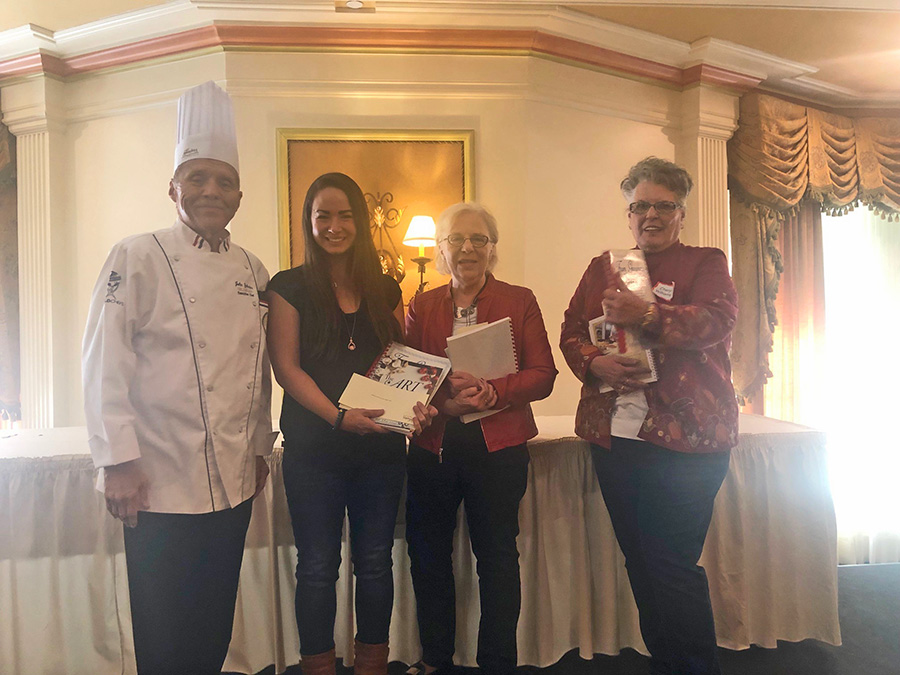 Squashtoberfest is co-sponsored by Pioneer Sugar, Tomac Pumpkin Patch and WSGW Radio.
Squashtoberfest 2019 Photo Gallery
STAY CONNECTED!
Be sure to subscribe to Zehnder's blog for updates, future contests and more fun!