We are often asked "When will you open?" and our target date is always April 1st, but is weather dependent. Our staff is currently working hard to get the golf course prepared for the season and we can't wait to see you! We will be sending out notifications through email, social media, and our website as to when we are officially open. Continuing this year, you can book tee times directly online at www.zehnders.com and through www.golfnow.com.
Club Fitting continues to be busy! If you are interested in buying new equipment for the 2023 season, please reach out as we can do indoor club fitting or ball fitting powered by Trackman all year round. Contact The Fortress Golf Shop at (989) 652-0461.
Recently, our Head Professional Kyle Martin was named a finalist in the Michigan Section of the PGA of America Teacher and Coach of the Year Award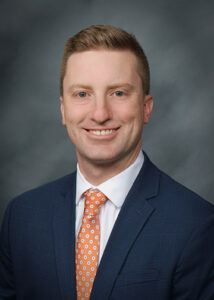 "There are over 500 PGA Professionals in Michigan and I feel lucky to have the opportunity to give back to the game in this great state." Kyle said.
The Teacher and Coach of the Year is an award encompassing a multitude of skillsets including teaching a variety of players from beginners to professionals. Coming on board as the Head Professional in 2015, Kyle has taught over 35 college players, and also worked with the 2021 and 2022 GAM Player of the Year, 2 players who have had LPGA Tour starts, 1 player on the Finnish National Tour, a Michigan Open Champion, GAM Women's Champion, AJGA Champion, and multiple Junior Tour National players. To book a lesson with Kyle Martin or Nick Sears, contact the Golf Shop directly at (989) 652-0460. We look forward to seeing you on the course!