First Time Golfer?
Or Wanting to Perfect Your Overall Game?
We offer golf lessons by our professional golf staff. We will utilize V1 technology to access your overall technique and create a specific action plan on how to improve your game.
Latest technology is used

High-speed video analysis
Trackman Fitting

Each lesson will provide tips on improvement through V1-world renowned leader in sports video analysis software
You will be emailed your video footage as a reference for the future
Adults – $85/hour
Juniors – $75/hour
Trackman Club Fitting – $75/hour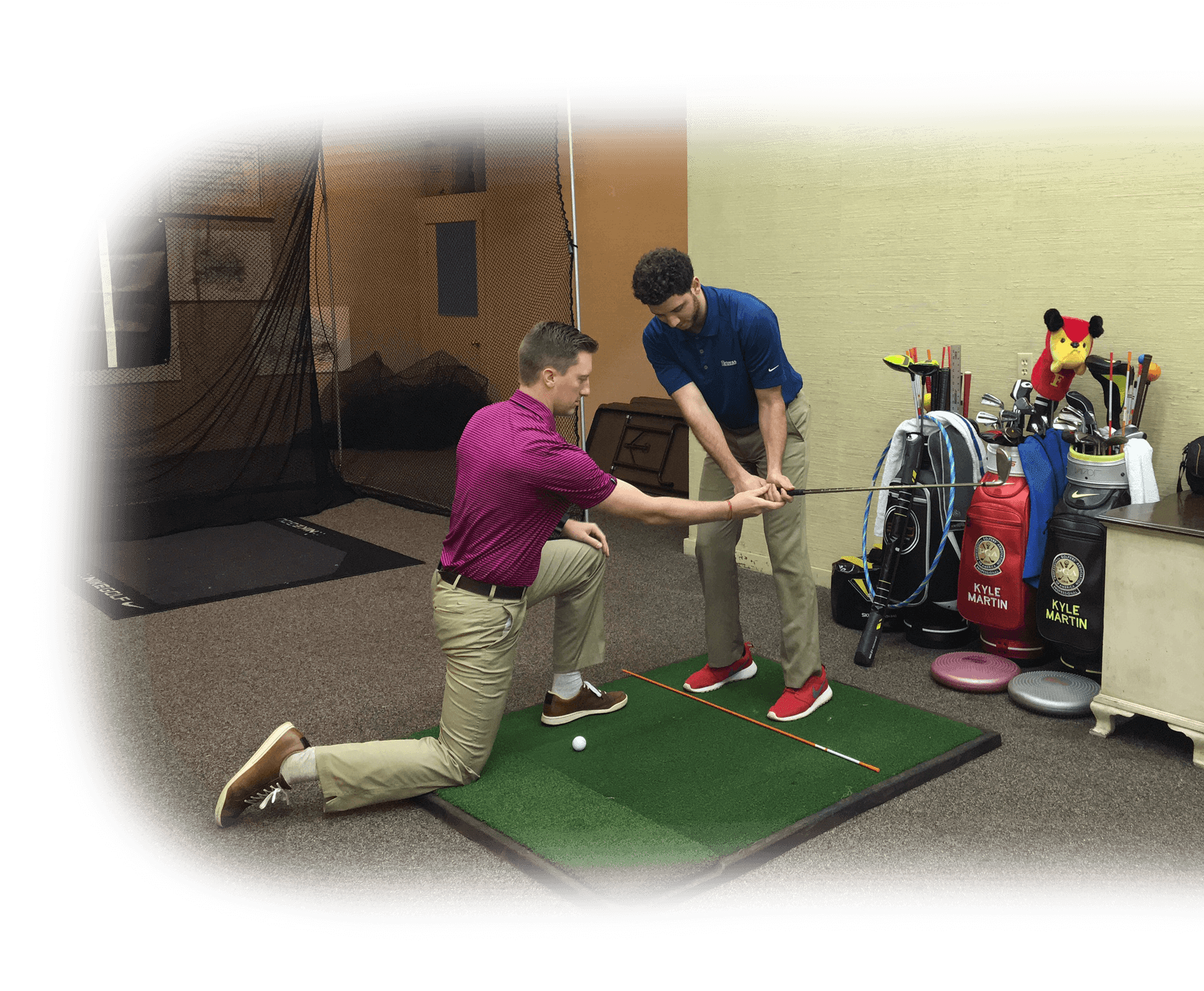 Student testimonial
My lessons have helped me to focus on positive goals. Great explanations and modeling of concepts I can understand and practice between lessons. A no-pressure approach by Kyle which makes it easy for me to definitely recommend investing the time and money in allowing him with helping to lower your scores. It has worked for me. I stopped taking lessons before and was, I thought, stuck playing unenjoyable golf. This season has rejuvenated my love for the game. Thanks again Kyle!
Student testimonial
I am a low handi-cap golfer that was looking for a different instructor that could improve the areas I was struggling in (ball striking, distance control). Kyle was excellent at getting right to the root of the problem. He provides appropriate drills during the lesson that can be used during practice to emphasize the correction we are trying to make. With a few range sessions, I saw noticeable results and improved confidence the next time I played.
Matt Dillon
Kyle takes the time to listen first, teach second. Great facility. He does a great job. I've had two lessons with Kyle. Both helped tremendously. Thanks Kyle!
Brandt Nelson
Kyle has worked with me on my golf game and he is really a pleasure to work with. I would recommend anyone who is interested in improving their golf game to work with Kyle.
Joel Peters
Don't be intimidated. Kyle will listen to your concerns and provide good tips for your setup and swing that you can take to the range/course and improve your game.
S. D.
I have recently went for my second lesson with Kyle and once again he has done a great job of helping correct my massive slice with my irons. Can't wait to get out on the course in a few weeks hopefully and apply what he has taught me to my game.