Celebrate Your
Special Moment

with Us at Zehnder's of Frankenmuth
A time of love and happiness shared with family and friends. At Zehnder's, we realize the importance of this very special day and wish to share in your happiness and joy. We want every precious moment to be wonderful. You can count on Zehnder's of Frankenmuth!
We have all the necessary accommodations to make your special day stress free. Zehnder's can help arrange your wedding right down to the smallest detail including:
Dance Floor
Portable Bar
Head, Gift, Cake Table
Please click below and fill out the required information and a Wedding Coordinator will contact you directly.
If you have any questions, please do not hesitate to contact us at (844) 207-7309. We will reply within 24 hours.
Choose Your Desired Banquet Room Option
Selecting the right room is the first step in meeting your specific needs. Our banquet rooms vary in size and can accommodate groups from 20 to 320.
The following items are included with all rooms:
Set up and clean-up
White linen service
Chinaware
Glassware and flatware
…And much more! Please visit our Banquet Room Types page to find out more details.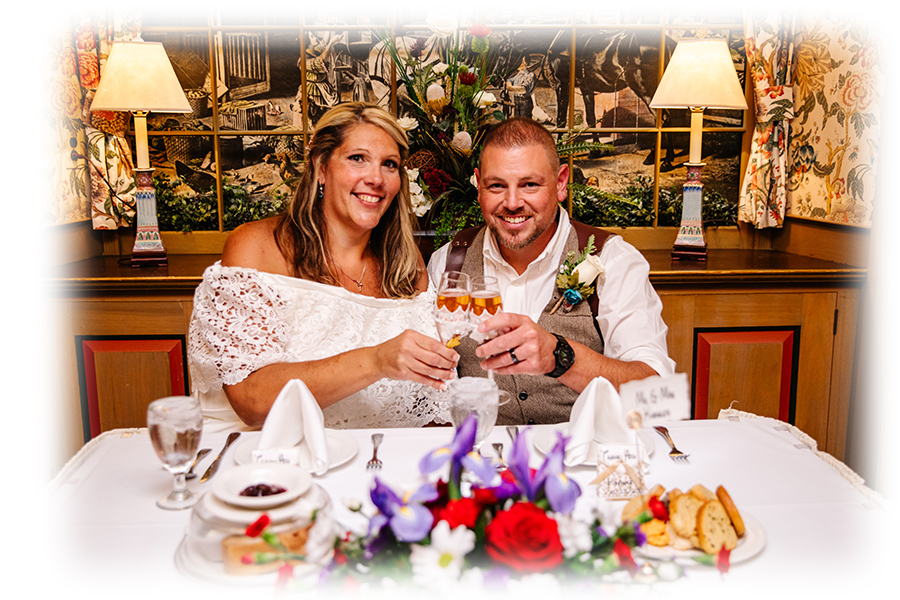 Discover
a Variety of Menu Options
At Zehnder's of Frankenmuth, hospitality is at the core of everything we do. We recognize the importance of this large celebration and are pleased to present our tradition of food and service with menus for every taste and budget.
When you think of your special day, think of Zehnder's.
Visit our Banquet & Catering Menus page to view more details.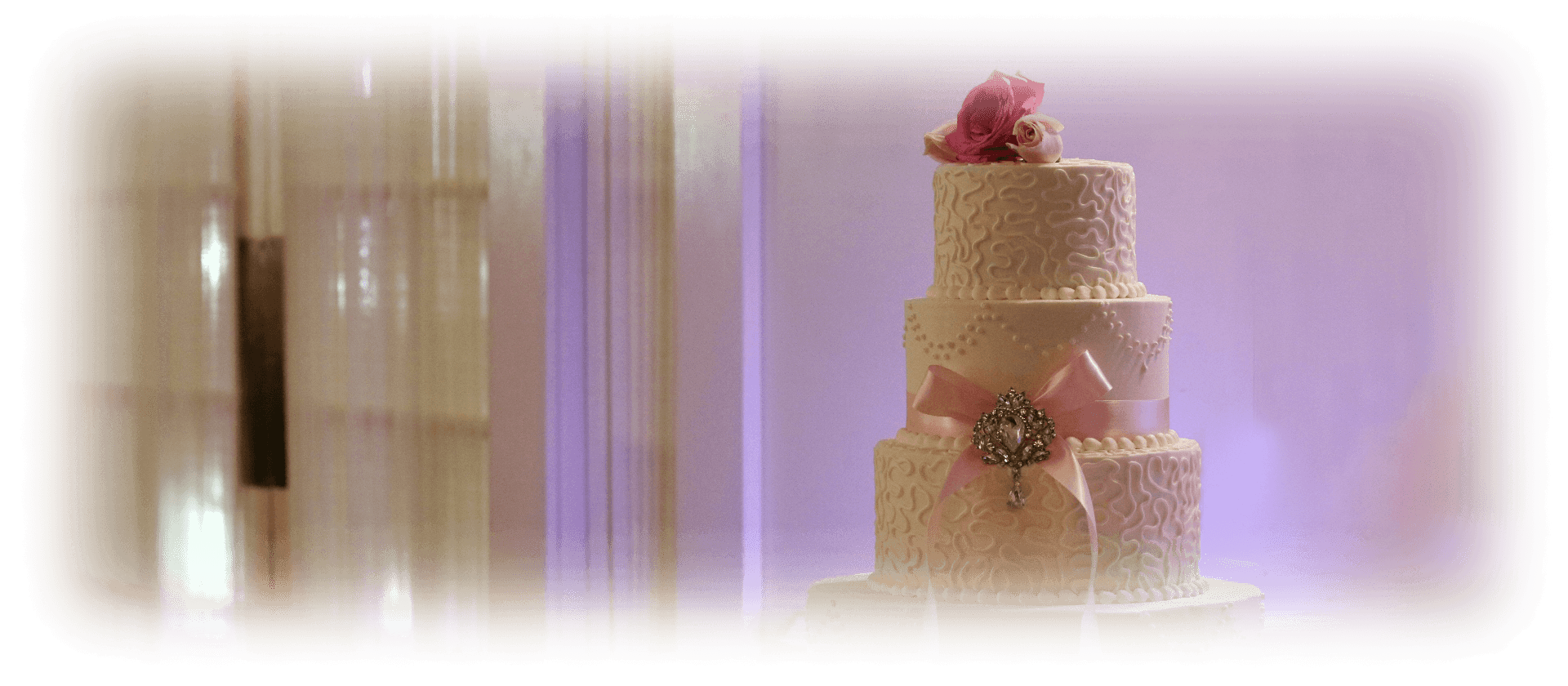 Top Off the Celebration with a Zehnder's Wedding Cake
Our wedding cakes are custom-made by our highly experienced cake decorators and are designed to fit your budget, tastes, and interests. We highly suggest you make an appointment to speak to one of our wedding cake decorators to ensure that you get the cake, color, and design that you want.
Make an Appointment Today!
For more details on cake flavors and orders, please visit Zehnder's Wedding Cakes page.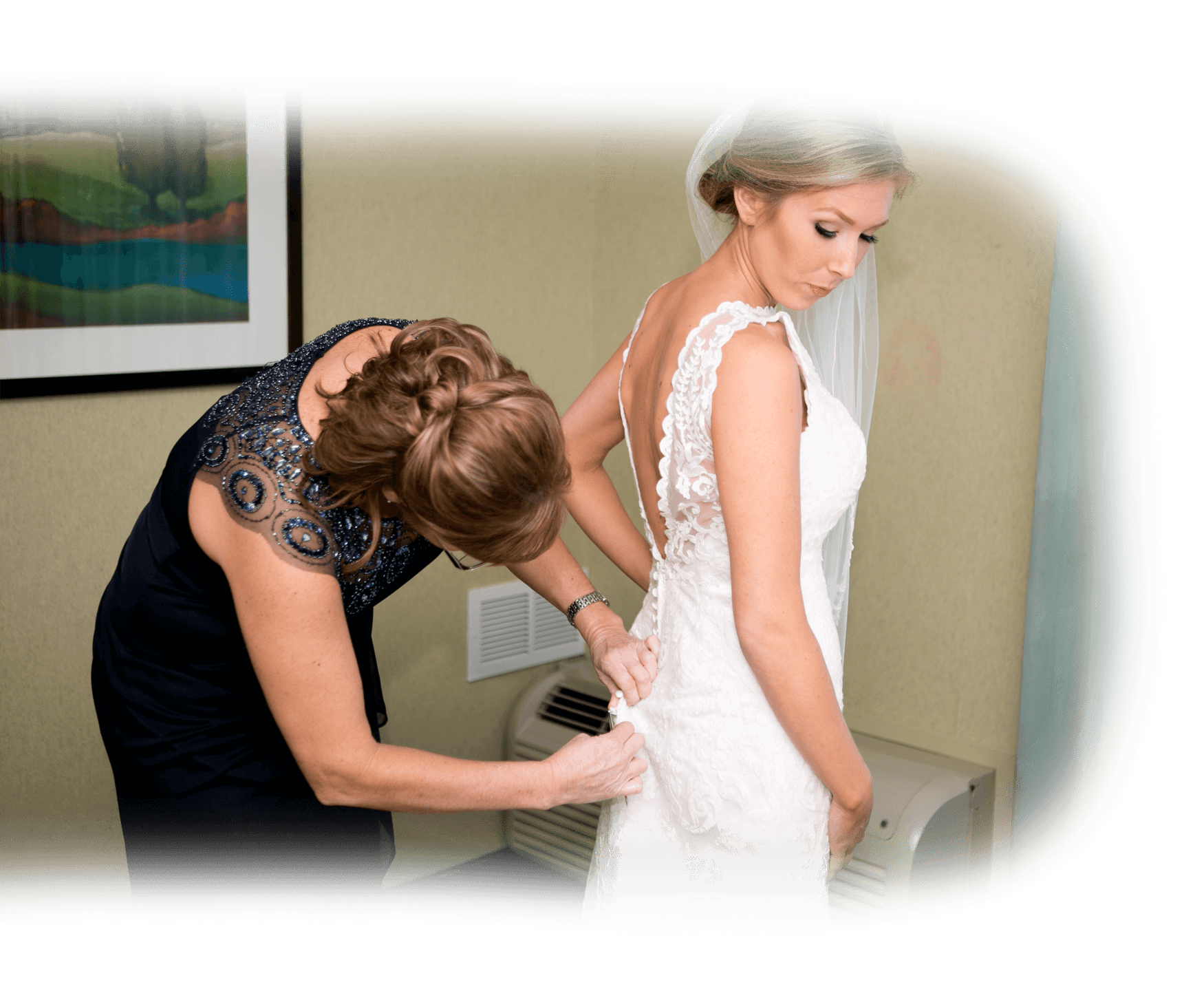 Get Comfortable
with Zehnder's Lodging
Zehnder's Splash Village is a great location for your overnight wedding guests. Deluxe accommodations and an indoor waterpark will entertain your family and friends both before and after the wedding.
With a wedding of 100 or more guests, Zehnder's is pleased to offer the bride and groom a complimentary one-night stay in a Dragonfly Room at Zehnder's Splash Village Hotel and Waterpark.
Under 'Your Guest Room Details', make sure to check, 'overnight guest rooms needed' and enter how many rooms per night will be needed
Additional Services
to Support Your Wedding Day
To assist in the planning of your wedding day, a list of additional services in the Frankenmuth area can be provided by Zehnder's.
We can provide resources such as:
Florists
Photographers
Music and DJs
Ceremony locations
Carriage rides
…These details can all complete your special day!
Please call us with any further questions regarding your important celebration.