Zehnder's
Featured Specials
Zehnder's
Italian Meatballs
In 1897, our Great Aunt Sophie married an Italian chef, Giovanni Ardussi. He was well known in our area as a successful chef and restauranteur. To our family, he was "Uncle John". His recipes and style of cooking still provide inspiration for us today. We think our Italian Meatballs make a great addition to our World Famous Family Style Chicken Dinner. We think "Uncle John" would agree!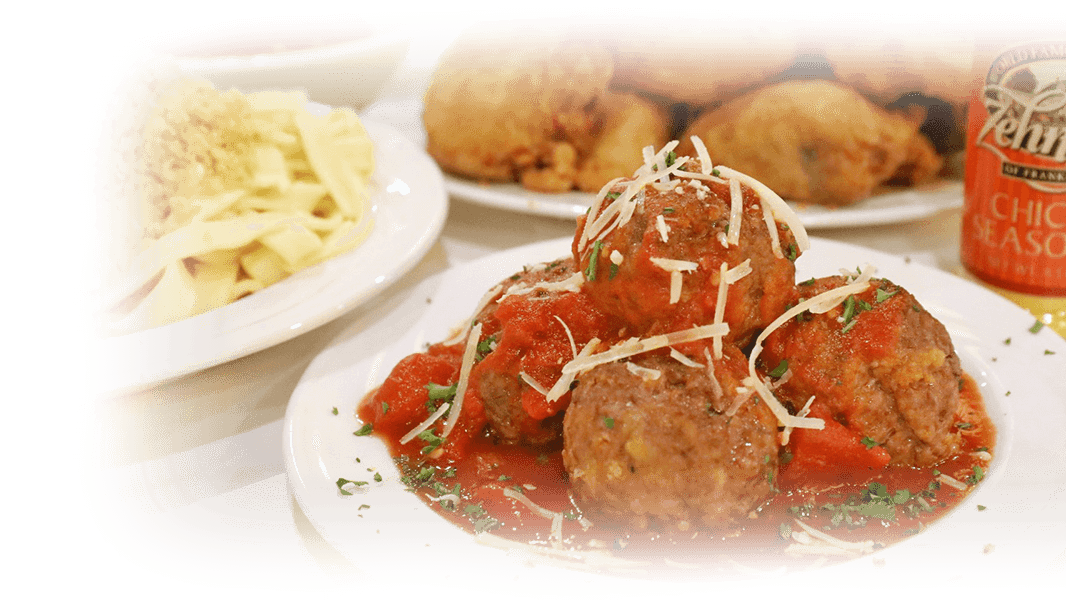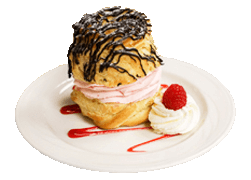 Chocolate Covered
Raspberry Cream Puff – $7.95
A light, fluffy pastry with fresh raspberry cream topped with melted chocolate. You'll be sure to enjoy this goody from our bakery.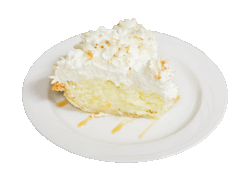 Coconut Cream Pie – $6.95
This Zehnder's favorite features a thick and creamy coconut filling, flaky homemade pie crust, mounds of sweet whipped cream and toasted coconut.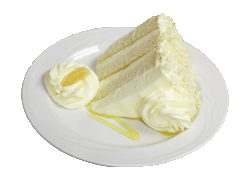 Lemon Chiffon Torte – $7.95
Layers of yellow cake filled with lemon curd and fresh cream.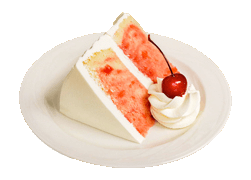 Cherry Chip Cake – $6.95
A rich and flavorful white cake with finely chopped Maraschino cherries, made complete with a decadent homemade buttercream icing.