By Al Zehnder, CEO of Zehnder's of Frankenmuth
Much has been happening company wide in an effort to get back on schedule with planned improvements to our properties and equipment that were put on hold due to Covid. I'm getting so sick of using Covid as an excuse or a reason.
While work is going on in each of our departments and divisions, much of our effort is focused on Splash Village. Begun nearly a month ago the existing building material on our north and west wall, will be or has been removed to accommodate new glass wall panels. About 30% of that work is done and it will certainly transform our original waterpark, Splash Park, into a whole new product. It's quite a dramatic change.
The play structure in Splash Park, featuring the Dumping Bucket, has been completely dismantled and shipped to Wisconsin for a complete rebuild. Dumping thousands of gallons of water on thousands of our guests over 16 years has really taken a toll and it's time for a refresh.
We anticipate the glassing of the north and west wall and the refresh of the play structure to be complete by late October or early November.
Starting in early November we have a plan to completely update the Tower Pool located in the southeast corner of our hotel. New floor and wall tile, new and updated bathrooms, lighting, and small retractable roof panels will give the pool a fresh more sophisticated feel. The Tower Pool, originally built in 1992, has been primarily used for swim lessons, water aerobics and a quiet respite for our guests from the waterparks.
I'll keep you posted on the progress. We're looking forward to their completion. I'm sure you'll see the difference.
Hospitably Yours,
Al Zehnder
This Year's Improvements Include the Following:
• Zehnder's original Splash Park will feature all glass panels throughout the waterpark similar to the Atrium Park.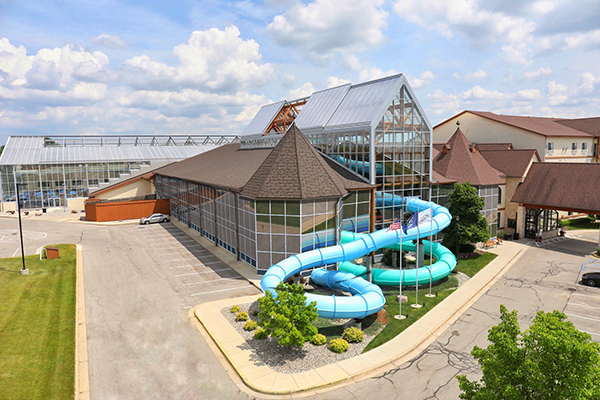 • The Splash Park play structure will be completely refinished by the end of 2021 for our guest's enjoyment.
• Starting in October, the Tower Pool (located in the hotel) will be closing for a complete remodel. Once completed, this area will feature a new guest suite and a fresh new look for the Tower Pool. More information to follow as details are finalized.
We are constantly improving our facilities to bring even more value to your stay and look forward to welcoming you and your family back again soon! Follow us on social media or subscribe to our monthly newsletter for further updates.
For Zehnder's Splash Village Hotel & Waterpark reservations, call (800) 863-7999 or click here to book online.