Zehnder's Tap Room is proud to announce the expansion of our specialty craft brews from local and international sourced breweries! Our expanded craft beer line-up features 20 draft beers. You can view the new Draft Beer menu by clicking here.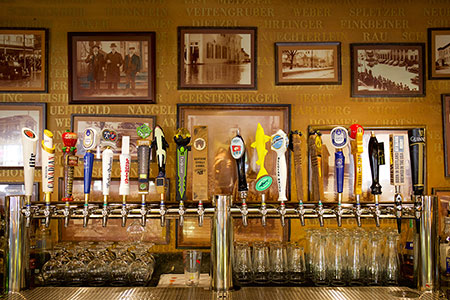 The new menu features Lagers and Reds which showcase both malts and hops or try a Specialty brew such as the White Chocolate Blonde or the smooth BA Vanilla Cream Ale. If your taste buds long for stronger hops, the new India Pale Ales such as Hopsecutioner or the fruity Milkabama Blackberry may be the ticket. If you prefer darker beer, we also offer Stouts, Browns and Nitros including Oatmeal Cream Pie from Pigeon Hill Brewing Company and Nitro Guinness Draught from Ireland. If you like to keep it simple, we still offer our original draft selections like Zehnder's Vienna Red and Hofbrauhaus. Our craft beer line-up will change weekly so be sure to visit us often to sample and discover your favorites. Eat, drink and be merry with Zehnder's new craft beers!
STAY CONNECTED!
Be sure to subscribe to Zehnder's blog for updates, future contests and more fun!